2017 Single-Family Home Sales: There were 246 single-family homes sold in Sudbury during 2017; -2.38% fewer than in 2016. The median sale price of $735,000 was up 5% from the previous year, and the median number of days to offer was 18; the same as in 2016. Click here to see a detailed report.
2017 Condominium Sales (including townhouses and apartment-style): There were 23 closed sales of condominiums in Sudbury in 2017. The median price was $667,450 and the median days to offer was 14. Click here for the full report for the 5 years ending 12/31/17.


Current 1/4/2018: The number of single-family houses for sale in Sudbury is substantially lower than last year at this time; only 29 compared with 43. List prices range from $550,000 to $1,899,999. The median price is $1,124,900 and the average time on the market is 183 days – some of these home-sellers are likely ready to negotiate. The best options remain for home-buyers who are in the one-million to 1.5 million-dollar homes market – there are 15 properties for sale in Sudbury. See homes for sale in Sudbury.
Condominiums: Currently, there are no condominium resales listed for sale in Sudbury. Pulte Corporation is now pre-selling new construction at Highcrest at Meadow Walk (near Whole Foods), a 57 units (21 townhouses and 36 apartment-style) for active adults/55+ with prices starting at $696,620. They are cooperating with buyer agents/brokers and I am receiving regular updates from them as the project progresses. Please contact me if you are interested or have questions. Click here to learn about buying new construction. You may also want to read "Is Condo Living Right for You?"
Pending Sales: There are currently 9 single-family homes 2 condominiums in Sudbury with sales pending.
5 Year Data: If you purchased your single-family home in Sudbury during the past five years, you will want to see how the market has changed since your bought. Click here to see the report.
Your home's value: while statistics are helpful, the real estate market changes every day and the price your neighbor's house sold last year may not be what buyers are willing to pay today. Positioning your property correctly for the current market is key to getting the highest price in the shortest amount of time. Low inventory makes this an excellent time to put your house on the market and capitalize on the pent-up demand. Contact me to talk about how to best position and market your house for the highest price in the least amount of time.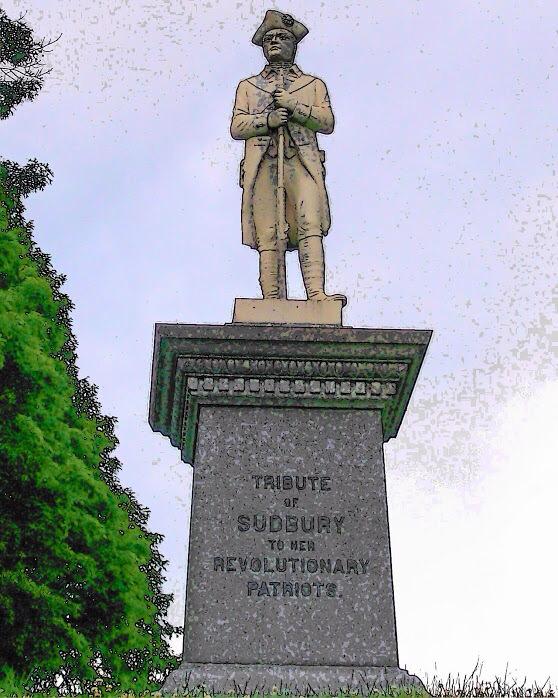 With its country charm, top-rated schools, a variety of classic home styles and luxury properties, open space, shopping, places for casual and fine dining, rich history, and recreation opportunities for people of all ages, Sudbury continues to attract buyers who are looking for a quality life-style in a convenient location.

See all of the houses for sale iin Sudbury or call 508-596-3501 for additional information about buying and selling houses in Sudbury and the towns west of Boston.
----------------------------------------------------
Want to know more? Call me at 508-596-3501 or
Request a free home valuation report
Easy home searches
Ask a question
Connect with Marilyn's Real Estate profile on Google+