Here is a summary of what's going on in the current Sudbury Market. Click the chart to view the complete report for Sudbury including median prices by market segment, inventory, price changes. Real estate markets are fluid so it is important to have the most current information and these reports are updated daily. Never miss another report.
Stay informed about the Sudbury market and get access to data for any zip code in the U.S.
5 year median sale prices for Sudbury from 2014 though 2018: the median sale price for a single family house in Sudbury has increased from $704,000 in 2014 to $749,950 for the year 2018. Click for the full report.
Your Home's Value: As the seasons change, so too real estate markets and pricing your home correctly for the current market is the key to successful selling. What your neighbor may have sold for last year or evn last month is not necessarily a what a buyer will be willing to pay for your home today. If you are thinking about moving in the near future, contact me at your earliest convenience to talk about the best way to get the most money in the least amount of time for your property. It's never too soon to start planning your move!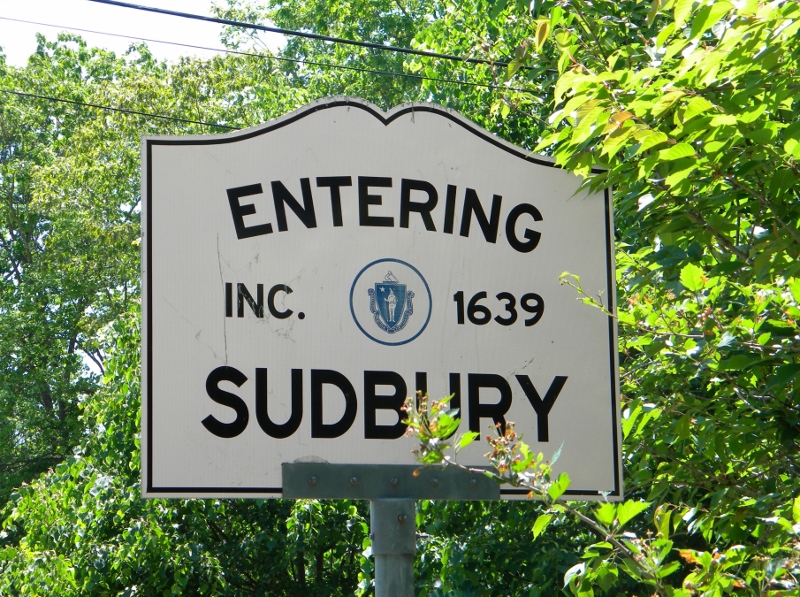 About Sudbury: Sudbury is located approximately 20 miles west of Boston. One of the oldest towns in Massachusetts, Sudbury is known for its New England charm and historic sites including Longfellow's Wayside Inn. Sudbury residents enjoy excellent schools, convenient shopping and restaurants, open space, parks and recreational opportunities for all ages. Population: 18,317; Residential Tax Rate: $17.60; Area 24.7 Square Miles; Public Schools: 4 Elementary, Curtis Middle School, Lincoln-Sudbury High School.