Maynard Real Estate - Single Family and Condominium Properties
Current 11/16/2017: Just when you may have thought that single-family homes inventory couldn't get much lower, here we are with only 12 single-family houses for sale in Maynard! Current list prices range from $289,900 to $649,000. The median list price is $334,450 and the average is $649,000. Even with fewer houses available, both the median and the average list price are lower than they were at this time last year – last year that were more new homes for sale and the price of new construction is always higher than older resale properties. See homes for sale in Maynard.
Condominiums: And, there are only 3 condominiums for sale in Maynard with prices ranging from $177,500. There are no townhouses on the market at Deer Hedge Run, and Oak Ridge, and one for sale at Apple Ridge. The overall lack of homes for sale in Maynard make this an excellent time to put your single-family or condominium on the market!
Sales Pending: There are currently 14 single-family homes and 9 condominiums with sales pending.
Closed Sales October: There were 13 closing single-family home sales in Maynard during October. Sale prices ranges from $251,000 to $557,018; the median sale price was $370,000. There were also 3 condominiums sold.
The chart below shows median sale prices for the past 5 years for single-family homes sold in Maynard. Click here for the full report.
Your home's value: The market in Maynard is moving in the right direction for home sellers who have owned their homes for a few years. Contact me if you would like to talk discuss your next move. The Fall market is in process and yes, people do buy houses during the holidays!
Click here for the latest market reports for Concord, Sudbury, Wayland, and Stow and contact me for information about other towns or specific properties.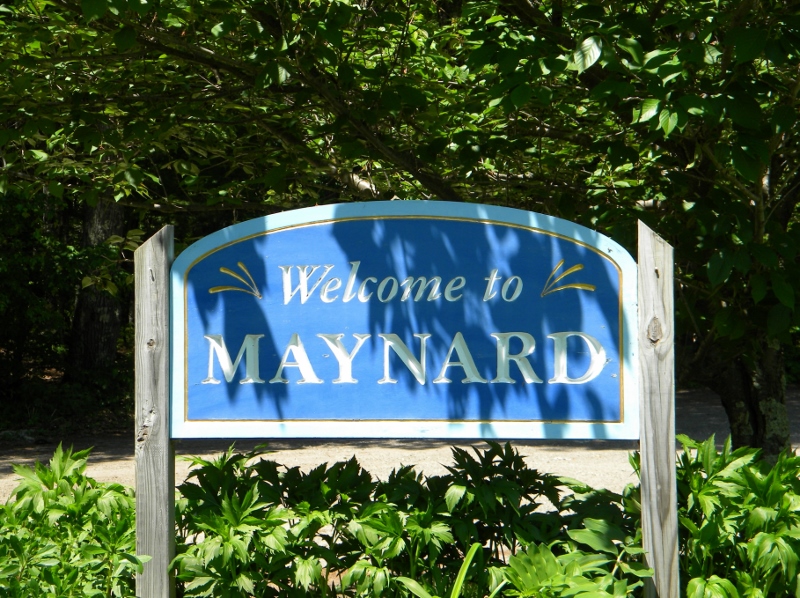 Maynard is located approximately 22 miles west Boston/11 miles west of route 128/Waltham, with easy access to routes 117, 62, and 2. It is west of Concord, north of Sudbury, south of Acton, and east of Stow. Maynard is a small town of with a population of just over 10,000. The downtown is home to Main & Mill which includes a variety of established and start-up companies including a new micro-brewery.
There lots of places to eat, including Mexican, Korean, Thai, Chinese, Pub food, and more. There a number specialty shops, as well as larger chain stores including CVS, and The Paper Store. Maynard has a public library with activities for all ages, a movie theatre, a Boys and Girls Club, art space, parks and hiking trails, the Assabet river for canoeing, and the Maynard golf club. The he recently opened rail trail connects Maynard, Acton, and Stow., There are outdoor concerts and movies during the summer and a farmers market, and an old-fashioned ice cream stand (Erickson's) on route 117. If you haven't been to Maynard lately, come see what you're missing!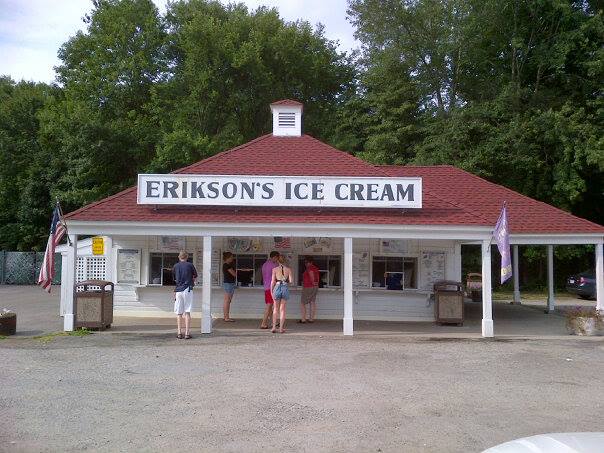 Maynard is the most affordable town in the area and has some excellent opportunities for first-time home buyers. Today's low interest rates make the housing market in Maynard especially attractive. Click here to see homes for sale in Maynard and learn about how having the right buyer agent/broker who knows the Maynard market can make process easier and more efficient.
-----------------------
Want to know more? Call me at 508-596-3501 or
Request a free home valuation report
Easy home searches
Ask a question
Connect with Marilyn's Real Estate profile on Google+