Welcome to Deer Hedge Run Condominiums - Easy Living in Maynard's Most Convenient Townhouse Location near Acton, Concord, and Sudbury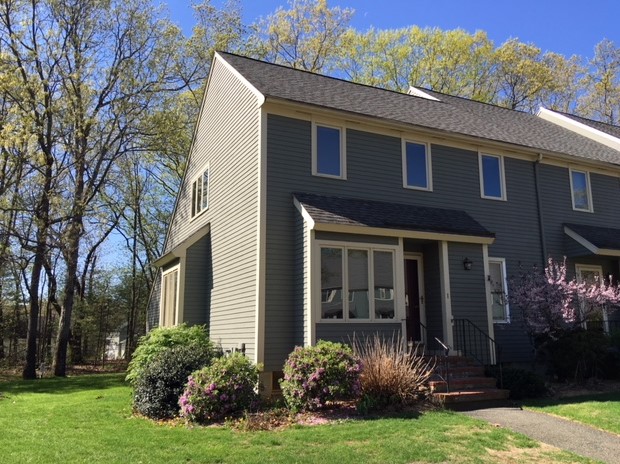 Sale Pending!

The buyer of this end-unit that features the option for a first or a second floor master bedroom and has two full bathrooms is so excited about closing on her new home at the end of May! There are not many units with this layout and they tend to sell quickly.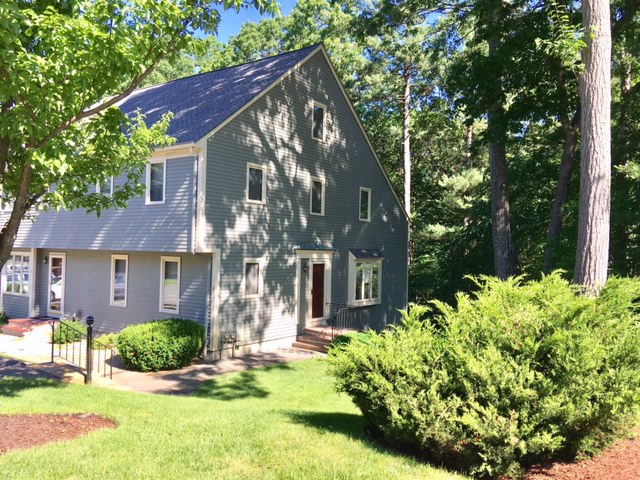 Sold in one day! End-Unit with 4 finished levels including finished walk-out lower level and loft with fireplace. The enter-entrance layout with a foyer, an open kitchen and dining room, separate living room and extra windows makes this townhouse feel like a single-family home. And, you'll love the private wooded views and easy parking! Ready for your updating and decorating ideas.
Click for details and photos
Currently, there are three townhouses for sale and three with sales pending at Deer Hedge Run. There haven't been any closed sales at Deer Hedge Run during the six months ending 5/10/2018. Current list prices range from $270K to $315K. List prices depend on the number of finished levels, the condition/updates, unit-placement (end units tend to sell for a bit more), and of course seller motivation. Contact me if you're thinking about selling your townhouse - the fall market is underway and there are a lot well-qualified buyers in the market who are interested in living at Deer Hedge Run.
Built between 1987 and 1994 by Hayes Development of Concord, Deer Hedge Run (Deer Path, Maynard 01754) is conveniently located off Powdermill Road/Rt. 62 in Maynard on the Acton, Sudbury, and Concord line – minutes to Route 117, Route 2, and the commuter rail to Cambridge and Boston.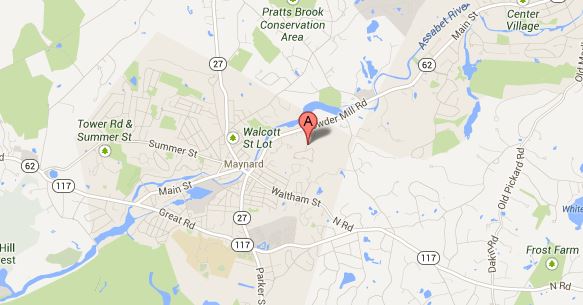 There are 4 different layouts in these thoughtfully designed townhouses. Visitors are often surprised by the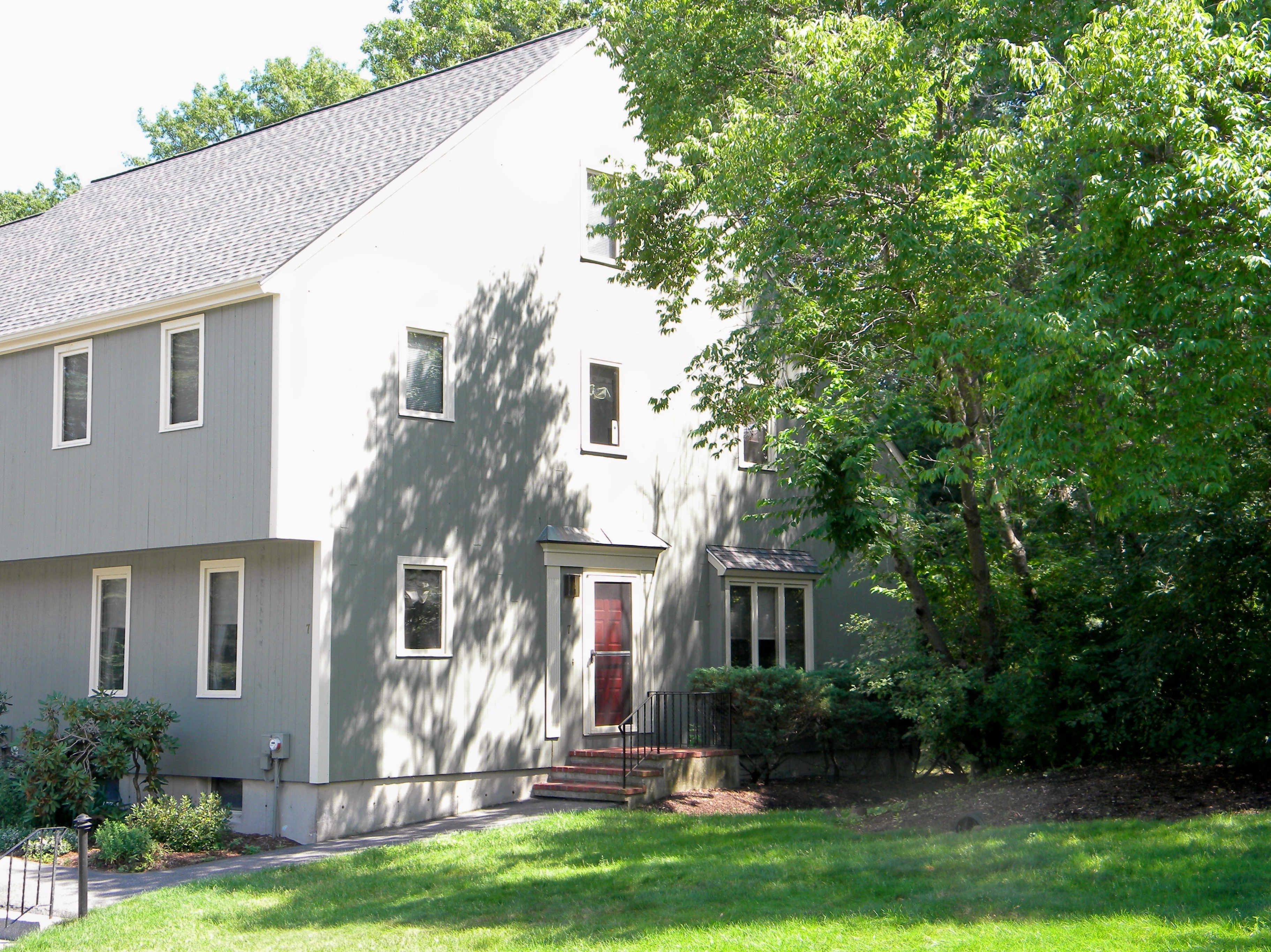 amount of space and how the units feel like single family homes not the typical condominium townhouse. Each unit includes 2 spacious bedrooms, 1.5 baths, generous closet space, dining areas that fit a full-size table,a full basement. All units have a first floor deck and many of the also have an upper deck off of the master bedroom.
Most units have a finished third-floor loft with a skylight and some also have wood-burning fireplaces. The lofts add excellent space for a home-office, family-room or private getaway space. Although some of the town-homes at Deer Hedge Run are advertised as 3 bedroom units, it is important to know that most of the lofts do not have proper egress to be a bedroom - check local fire regulations.
Some units also have a finished walk-out basement with sliding glass doors that may include a laundry room, an additional bathroom and living area.
The living space for 3 levels is approximately 1586 square feet; units with four finished levels have approximately 2105 square feet of living space. There are 2 parking spaces for each unit and most buildings have a guest space. There is additional guest parking at the clubhouse.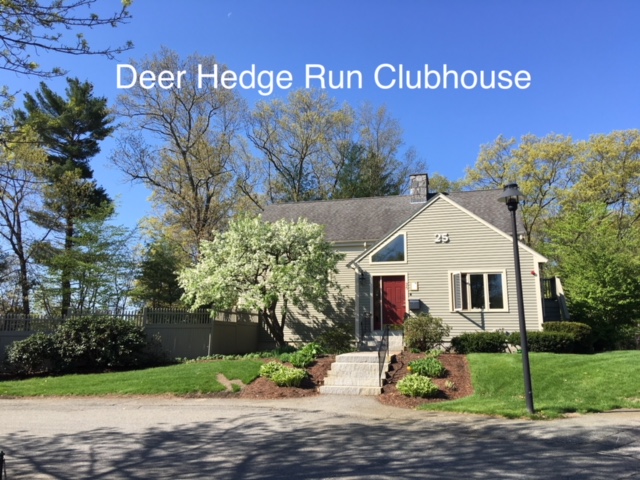 The 37 acre+ site includes 155 townhouse units in 24 buildings with a paved road, sidewalks and hiking trails. Residents enjoy facilities that include a clubhouse with a living room, dining room, and full kitchen for entertaining and association meetings. The lower level has a mirrored fitness room with all the equipment you need for your workout and 2 rest rooms with showers.
There is an outdoor heated swimming pool and a tennis court. The well-lit privacy of the site provides residents with an excellent place for year round walking and running; and the community is pet-friendly too!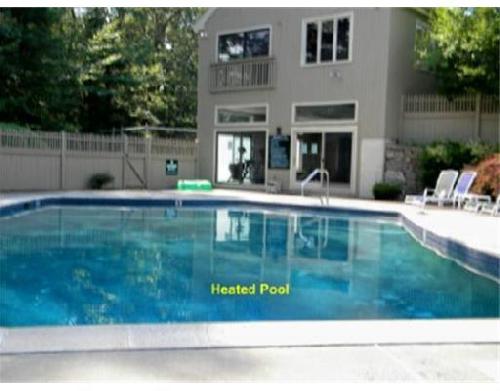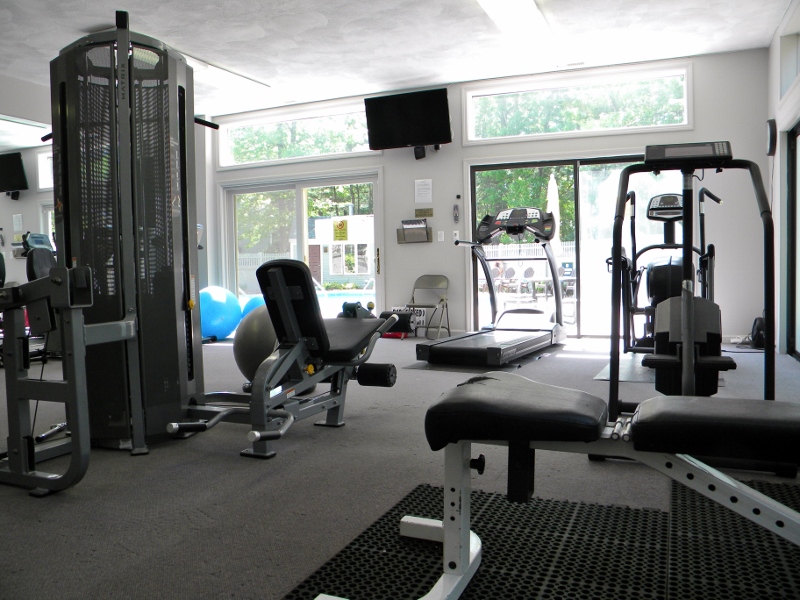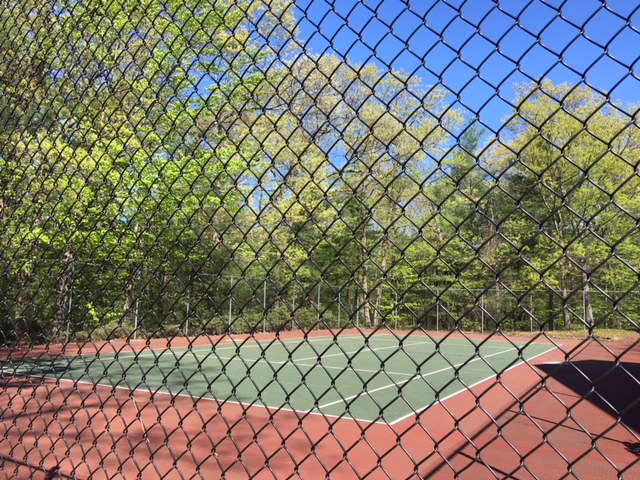 The Homeowners' Association (HOA) is governed by a Board of Trustees and is self-managed with a part-time on-site office/property manager. Professional consultants are used for for large-scale projects. The monthly condo fee includes master insurance, exterior building maintenance, snow removal, landscaping, pool, clubhouse, tennis courts, road maintenance and street lights.

The town of Maynard provides trash pickup using a pre-paid sticker system and free recycling on alternate weeks. The site has town water and sewer and each unit owner is billed separately by the town.
Apple Ridge and Oak Ridge Townhouses in Maynard were built by the same developer and are similar to Deer Hedge Run. Apple Ridge is near the Stow line and Oak Ridge is closer to Sudbury. Currently, there is one townhouse for sale at Apple Ridge with 4 finished levels, listed for $299,000; and none for sale at Oak Ridge. There were 6 closed sales at Apple Ridge during the 6 months ending on 5/10/2018; sale prices ranged from $270,000 to $307K. There was one closed sales at Oak Ridge for the same period.

SOLD for $293,500; highest sale price at Oak Ridge in 2017! Call 508-596-3501 to talk about how to get the most money for your house. Read Beverly T's recommendation.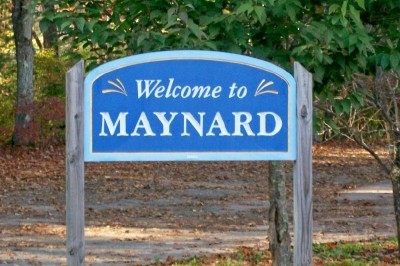 About Maynard MA – Maynard is located approximately 25 miles northwest of Boston Massachusetts and is bordered by Sudbury, Acton, Stow, and Concord; an easy commute Waltham and Cambridge via Route 117 or 2 and is approximately 11 miles east of Route 495. Many residents use the commuter rail stops in Concord and Acton.
The Maynard Cultural District has a variety of specialty shops and restaurants, art space, a library, Fine Arts Place movie theater, and public parking. Maynard has parks and recreation space, hiking trails, a walking track, tennis court, a golf club (formerly the Maynard Country Club), and access to the Assabet River for canoeing, bird watching, etc. There is also an old-fashioned ice cream stand (Erikson's), a seasonal farmer's market, and a Boys and Girls Club. Additionally there are a variety of innovative companies located at Main & Mll and 128 Parker Street is under development and will include more places to live, work, and shop. If you haven't been to Maynard lately, come see what you're missing!
----------------------------------------------------------------------------------------------------------------------------------------
Marilyn Messenger has sold more than 2 dozen townhouses at Deer Hedge Run. She has also sold units at Apple Ridge which is located off of Summer Street near Stow; and Oak Ridge which is located off of Waltham Street near the Stow line. Both were built by the same developer and had similar characteristics.
Contact Marilyn if you are thinking about buying or selling a unit at Deer Hedge Run or any of the townhouses in Maynard, Acton, Concord, Sudbury, and the towns west of Boston.
Connect with Marilyn Messenger on Google+