Given the choice, a lot of buyers would rather buy a new home than a resale property that someone else has lived in.
Whether you are a first-time buyer, moving up, downsizing/right-sizing, or someone who has bought and sold several properties, if you haven't bought a new home recently, you may not know that buyers have the right to have your own buyer agent/broker represent your interests.
While builders make it easy for you to visit their site and work with the builder's agent, it is always better to have your own agent. Although the builder's agent may be very nice and helpful, you need to remember that they work for the builder and it is their job to get the most money and do what best for the builder. NOTE: The one caveat is that your agent must accompany you to the site the first time you visit. Even if you are "just looking" and stop in to ask a few questions, your right to representation could be compromised. If you drive though a new construction site and have questions, call YOUR agent, don't talk with the on-site salesperson.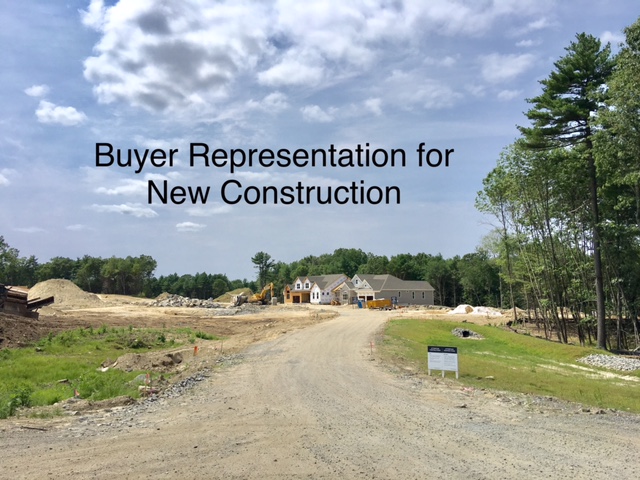 Stow MA - Active Adults/Over 55 Community - Yes, you can have your own buyer agent!
There are several misconceptions that people have about new construction Click here to find out some of the most common misconceptions about buying a new home.
Acton, Sudbury, Wayland, Concord, and Maynard have a variety of new homes currently under construction including single-family houses and condominiums. Contact me for information about new construction options in theses other towns west of Boston.