Current 7/7/2017: There are 79 single-family homes for sale in Sudbury compared with 90 last year at this time. List prices for current listings in Sudbury range from $399,000 to $2,675,000. The median list price is $1,049,000; last year the median list price was $952,450.

Luxury Properties: Luxury home buyers continue to have the most opportunities in Sudbury. The price range with the highest number of properties for sale continues to be the one million to 1.5 million range; there are 25 homes for sale and the average time on the market for these properties is 221 days. There are 10 between 1.5 and 1.999 million, and 5 properties listed for 2 million-plus. With this many homes for sale at the high-end of the market, sellers who are serious about moving on are most likely ready to make a deal! See homes for sale in Sudbury.
Pending Sales: There are currently 54 properties with sales pending and 10 with accepted offers with contingencies waiting to clear.

Price Adjustments: In any market houses that are not priced correctly will not sell. To that end, there have been 28 price adjustments/reductions on 27 properties during the past month with 10 of the adjustments in the $1,000,000 to $1,499,999 price range; the average reduction in that range was -3.43%. Correct pricing is the most important part of marketing your home. All the beautiful photos and website postings will not sell a house that is not priced correctly!
Closed Sales June: There were 36 closed sales of single-family homes in Sudbury in June 2017; compared with 42June 2016. The median sale price was $825,000 up from $787,500 in June 2016.
Y-T-D Through 6/30: The chart above shows the data for the first 6 months of the 2017 compared to the same period in 2016 for single-family homes in Sudbury. Click here to see the full report.
5 Year Data: If you purchased your single-family home in Sudbury during the past five years, you will want to see how the market has changed since your bought. Click here to see the report.


Condominiums: the chart below shows data for condominiums in Sudbury including new construction, townhouses, and apartment styles for the first 6 months of the year. Contact me for additional information about condos in Sudbury.


Your home's value: while statistics are helpful, the real estate market changes every day and the price your neighbor's house sold last year may not be what buyers are willing to pay today. Positioning your property correctly for the current market is key to getting the highest price in the shortest amount of time. Contact Marilyn to talk about how to best position and market your house for the highest price in the least amount of time.

Click here to see the full report for Sudbury from the MA Association of Realtors including data for single-family homes and condominiums.

Check out the Local Market Reports page for links to reports for Wayland, Concord, Maynard, Stow, Middlesex County and the 2016 MLSPIN report for MA.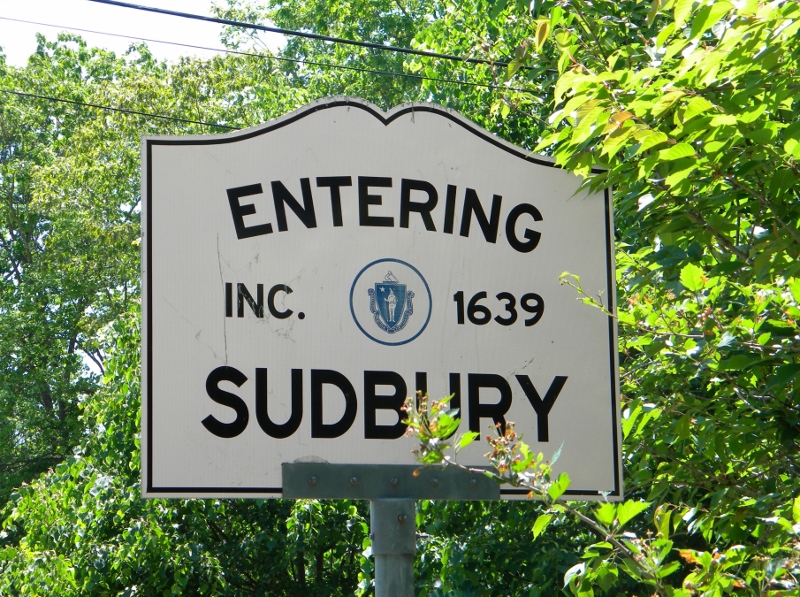 With its country charm, top-rated schools, a variety of classic home styles and luxury properties, open space, shopping, places for casual and fine dining, rich history, and recreation opportunities for people of all ages, Sudbury continues to attract buyers who are looking for a quality life-style in a convenient location.

See all of the houses for sale iin Sudbury or call 508-596-3501 for additional information about buying and selling houses in Sudbury and the towns west of Boston.
----------------------------------------------------
Want to know more? Call me at 508-596-3501 or
Request a free home valuation report
Easy home searches
Ask a question
Connect with Marilyn's Real Estate profile on Google+