Current 3/6/2017: There are 49 single-family homes for sale in Sudbury compared with 59 last year at this time. List prices for current listings in Sudbury range from $379,000 to $9,900,000. The median list price is $1,325,000; last year the median list price was $1,069,000.

Luxury Properties: Luxury home buyers continue to have the most opportunities in Sudbury. The price range with the highest number of properties for sale continues to be the one million to 1.5 million range; there are 13 homes for sale and the average time on the market for these properties is 255 days. There are 9 between 1.5 and 1.999 million, and six properties listed for 2 million-plus. With this many homes for sale at the high-end of the market, sellers who are serious about moving on are most likely ready to make a deal! See homes for sale in Sudbury.
Pending Sales Y-T-D (as of 3/6): There are currently 38 properties with sales pending.
Price Adjustments and Expired Listings Y-T-D (as of 3/6): In any market houses that are not priced correctly will not sell. To that end, there have been 18 price adjustments/reductions on 15 properties and there have been 4 properties that did not sell during their listing contract period.
Closed Sales January: There were 11 closed sales of single-family homes in Sudbury in January 2017; a decrease of 26.7% from January 2016. The median sale price was $659,000, a 3.2% decrease from January 2016.

2016 Closed Sales: There were 253 closed sales of single-family properties during 2016 - an increase of less than 1% from 2015. The medal sale price of $700,000 for the year was 2.2% higher than the median sale price for 2015. The average sale to the original list prices was 97%. The average time to offer was 47 days from the previous year.
2016 Condominium Sales: There were also 25 condominiums sold in Sudbury during 2016; exactly the same number as in 2015. The median sale price of a condominium was $695,000, -4.2% from the previous year.
Price Changes 2016: There were 257 price changes/reductions on 153 single-family homes for sale during 2016. Price changes ranged from -2.91% to -15.52%; the average change was 6.68%.
Expired Listings: There were also 43 properties on the market that did not sell during the listing contract period. The average time on the market for these expired listings was 187 days. Some were re-listed and sold; others are still for sale.
Your home's value: while statistics are helpful, the real estate market changes every day and the price your neighbor's house sold last year may not be what buyers are willing to pay today. Positioning your property correctly for the current market is key to getting the highest price in the shortest amount of time. Contact Marilyn to talk about how to best position and market your house for the highest price in the least amount of time.
Click here to see the full report for Sudbury from the MA Association of Realtors including data for single-family homes and condominiums.
Check out the Local Market Reports page for links to reports for Wayland, Concord, Maynard, Stow, Middlesex County and the 2016 MLSPIN report for MA.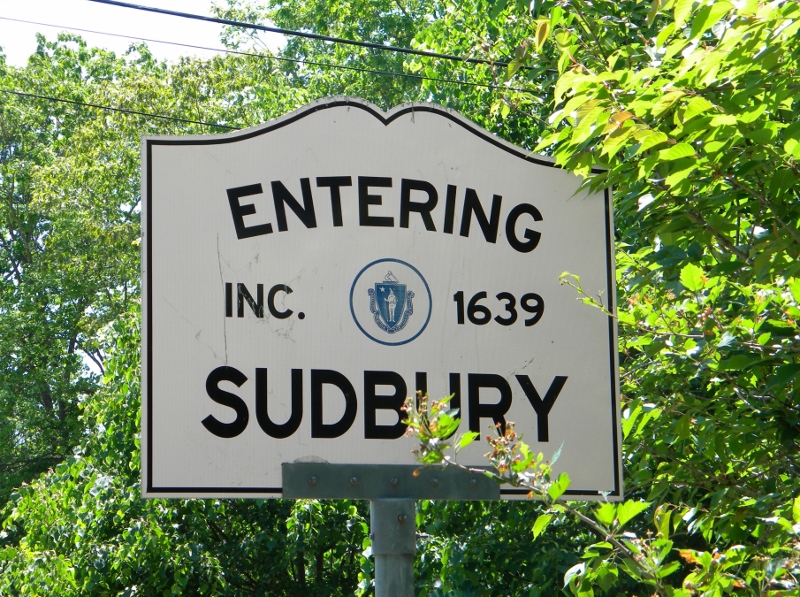 With its country charm, top-rated schools, a variety of classic home styles and luxury properties, open space, shopping, places for casual and fine dining, rich history, and recreation opportunities for people of all ages, Sudbury continues to attract buyers who are looking for a quality life-style in a convenient location.

See all of the houses for sale iin Sudbury or call 508-596-3501 for additional information about buying and selling houses in Sudbury and the towns west of Boston.
----------------------------------------------------
Want to know more? Call me at 508-596-3501 or
Request a free home valuation report
Easy home searches
Ask a question
Connect with Marilyn's Real Estate profile on Google+