Weston, Wayland, Sudbury, Lincoln, Concord, and the towns west of Boston offer an outstanding selection of exceptional properties for the most discerning home buyer. Search for homes or click here to a question.
If you would like to know more about about pricing, inventory levels, time on the market, etc.for luxury properties in Concord, Wayland, Sudbury, and suburbs west of Boston contact me and I will be happy to send you the information.
The chart below shows the pricing activity for the past 90 days and the past 7 days for the Boston area for the week ending 4-21. Click for additional information.
Click here for the latest edition Luxury Living News
-------------------------------------------------------------
Working with a Certified Luxury Home Market Specialist and a Million Dollar Guild member will help ensure that you receive the service and expertise you deserve when buying or selling your special home. Marilyn Messenger has been a member of the Institute since 2010.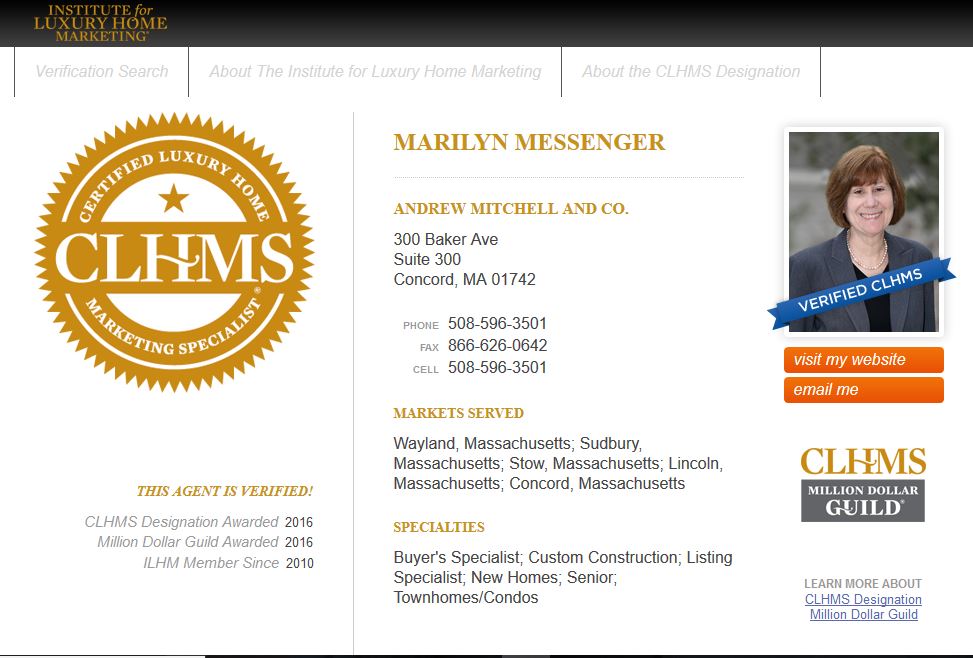 Contact me anytime to discuss the luxury home market west of Boston.

Connect with Marilyn's Real Estate profile on Google+