Luxury home buyers have an abundance of opportunities in Weston, Wayland, Concord, Sudbury, Lincoln, and the towns west of Boston. Many of these properties have been on the market for several months or more and we are seeing price reductions everyday as sellers are becoming more motivated to sell making this a great time to make a deal. And, there is still time to be in your new home in time for the start of the school year. Search for homes or click here to a question about buying or selling a luxury home.
Here is the latest national report (6-12) from the Institute of Luxury Homes Marketing.
-------------------------------------------------------
Working with a Certified Luxury Home Market Specialist and a Million Dollar Guild member will help ensure that you receive the service and expertise you deserve when buying or selling your special home. Marilyn Messenger has been a member of the Institute since 2010.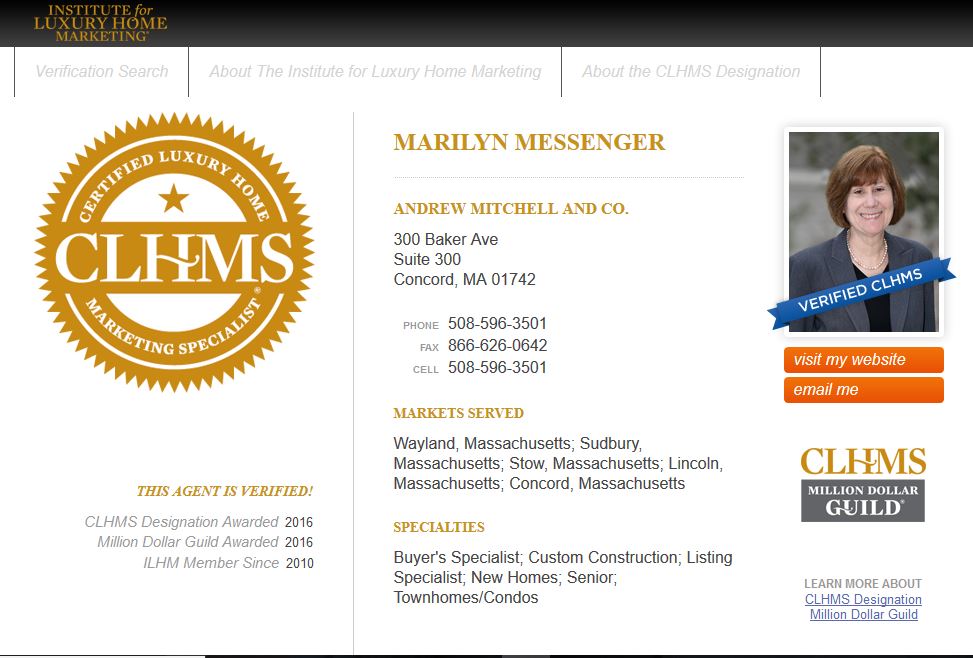 Contact me anytime to discuss the luxury home market west of Boston.

Connect with Marilyn's Real Estate profile on Google+